What goes on #insideEUMETSAT
Ever wondered what it is exactly that we do here, who is using our data and why? Jonas Cuenin, Videographer at EUMETSAT answered some of those questions whilst working as a curious former Communications Intern in a series of fun vlogs.
First up, what is EUMETSAT?
The name EUMETSAT stands for the European Organisation for the Exploitation of Meteorological Satellites. What does that mean? Well, it means that we operate a system of meteorological satellites and supply weather and climate-related satellite data, images and products 24-hours a day/365-days a year to the National Meteorological Services of our 30 Member States in Europe, and other users worldwide.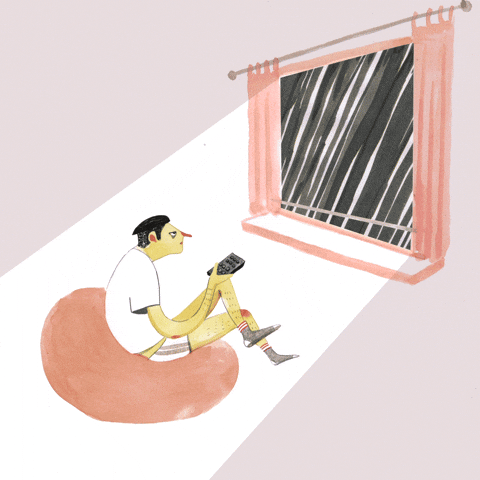 Why do we need satellites?
The data from the satellites enables national weather services to be able to forecast and monitor weather events, so that, for example, the public know what's coming up weather-wise and can plan their daily lives according to these weather reports. They can also monitor storms and thus weather services can issue warnings to the public in good time.
The satellites we operate observe the oceans, atmosphere and climate and can measure very useful things such as sea surface temperature and ice thickness, which are very important for helping understand climate change better. Here's a nice animation which explains very well what exactly gets covered by our helpful friends up in space!
Now, let's hand it over to Jonas who, in his six-part vlog series covers some of what we do here. Relive his first impressions as an intern whilst he explores the building, meets the staff and visits partner organisations for a taste of life inside EUMETSAT…
Jonas documents his arrival at EUMETSAT by taking us on a behind-the-scenes look inside our building. Outside, he is accompanied by Phil Harvey (Operations Analyst at EUMETSAT), who explains the differences between each of our real-size replica satellites.
Jonas gets a glimpse inside our Control Center! It's since had a bit of a refurbishment, but the work done there is still the same. Phil Harvey shows off our Briefing Gallery, where the public can sit amongst the stars and hear all about EUMETSAT and what we do. He also learns about the different control rooms and what goes on where…
In this next part, Jonas attends a daily morning meeting to witness all the action happening, he also learns about a so-called "pass" and provides us with some info on the Svalbard Ground Station, which is located between mainland Norway and the North Pole.
Jonas shows off his teleportation skills before embarking on a field trip to Offenbach, where he pays a visit to the Deutscher Wetterdienst (DWD). There, he talks to Andreas Friedrich (Press & Public Relations at DWD) who discusses the use of satellite data in weather forecasting, how they are able to predict the weather for the next few days and more!
Jonas talks about altimetry with Francois Parisot (Jason CS Programme Manager at EUMETSAT) – what's altimetry you ask? Find out by watching part 5!
Last but not least, Jonas wraps up his series at the perfect time – celebrating 30 years of EUMETSAT. He talks with Joachim Saalmueller (Head of User Support & Climate Services at EUMETSAT) about the last 30-year's worth of data, before enjoying a well-deserved drink!
We really hope this series gave you a better understanding of who we are and what we do. Special thanks to Jonas for sharing his experiences with us and to those who took part in the filming.
Still want more? You can also follow us on Instagram for a daily look at life #insideEUMETSAT!