Space is putting on a spectacular show – and you're all invited to watch
Grab your telescopes, cameras, friends and family and get ready to witness two VERY exciting displays of space action in the next month!
First up, we have…
The July 2018 lunar eclipse
Or "Blood Moon Eclipse", so-called because the Moon will change to a dramatic, deep-red colour.
This eclipse will be the longest total lunar eclipse of the century, and is predicted to last approximately 1 hour 43 minutes – that's plenty of time for you to be able to get a good look at it!
According to Wikipedia: 
"A lunar eclipse occurs when the Moon passes directly behind Earth and into its shadow. This can occur only when the Sun, Earth and the Moon are aligned exactly or very closely so, with the planet between. Hence, a lunar eclipse can occur only on the night of a full moon."
The reddish colour happens because of the way sunlight passes through the Earth's atmosphere. The Earth is completely blocking direct sunlight from reaching the Moon, and as a result, something called Rayleigh scattering occurs.
The Telegraph says: 
"Rather than turning black as you might expect, the Moon will turn a deep red as light from the sun is bent onto it by the Earth's atmosphere, just like the lenses of a pair of glasses bend light into a person's eyes."
There will be some extra treats in store for you star-gazers on Friday night as Jupiter, Saturn, Mars AND Venus will also be making an appearance.
So, cancel allllll your plans and make sure you take some time to watch this incredible show, which will be visible over parts of Asia, Africa, South America and Europe.
(And just so you know, this eclipse is totally safe to watch – no glasses necessary!)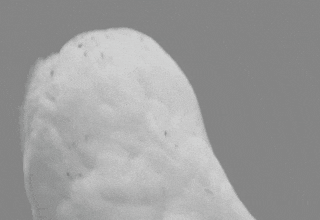 That's not all, folks. There's also an opportunity to have the best shower of your life (because this one doesn't involve you getting up early in the morning to get clean). Ladies and gents, girls and boys, coming up…
The Perseid meteor shower 2018
NASA meteor expert, Bill Cooke says the Perseids are perhaps the 
"best shower of 2018 for people who want to go out and view it."
The peak of the meteor shower will be visible between the nights of 11-13 August and will be seen best in the Northern Hemisphere and down to the mid-southern latitudes.
Some shooting stars might also be visible from now, up until 20 August.
Wikipedia describes them as follows: 
"Meteors are caused by streams of cosmic debris called meteoroids entering Earth's atmosphere at extremely high speeds on parallel trajectories. Most meteors are smaller than a grain of sand, so almost all of them disintegrate and never hit the Earth's surface."
For more information, you can check the full article.
All this beauty makes for some great pictures – we'd love to see your captures. You can tag @eumetsatmedia on Instagram and we'll feature the best ones.
Happy viewing!
Sources: Wikipedia, In-the-sky.org and Space.com